There are already many links to friends, colleagues and interesting organisations on other pages on this site, mainly on the About Tino page.
A special mention goes to: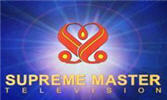 Constructive and vegan satellite TV channel, broadcasting on 14 satellite platforms worldwide, airing 24 hours a day, also online.
Founded in September 2006 by my spiritual teacher, Supreme Master Ching Hai.
Features lots of information on the relation between meat eating and climate change, many many delicious recipes and vegan cooking shows and spiritual wisdom, plus more!
Following are more sites on Vegan and Vegetarian food, nutrition and lifestyle:
International Vegetarian Union
Dr. Michael Greger - vegan doctor
Eco-Eating - lots of information on why being veg is so good for our planet
Happy Cow - a must know site for every veg traveller!
May Kaidee's - one of my faves in Thailand
Ethos - another favourite from Bangkok, in the same street as the original May Kaidee's